Some of the links in this post are affiliate links. This means if you click on the link and purchase the item, I will receive an affiliate commission(No Additional Charge to You). The commission I earn will be used for creating great content in this blog and thank you for your support.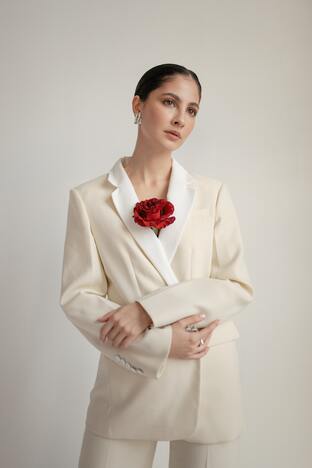 Do you wanna look chic? Do you wanna try chic fashion? If so, the first thing you have to do is understand what is chic fashion style.

In this post, I am going to help you understand what chic fashion style is, what characteristics it has, and how to recognize it.

Also, I will show you some iconic examples which are real fashion products that chic women love to wear so that you can understand better.

Alright, let's begin!
What Does Chic Mean in Fashion?
Before we talk about "What is chic fashion style?", we need to know the meaning of "Chic" in fashion first. (I know Chic is kind of a vague and mysterious word to me and a lot of people. But since Chic Fashion Style is SO important in the fashion world, we need to know that!)

Chic is a word from French. In the French dictionary, Chic means elegant, stylish, distinguished, classy… something like that. Now let's see what it means in English. According to Google's English dictionary(Oxford Languages), Chic means elegantly and stylishly fashionable.

I wanna say Chic is a fancy word or a more stylish way to say someone or something is fashionable. Especially when the person or thing looks sophisticated and classy. What do you think?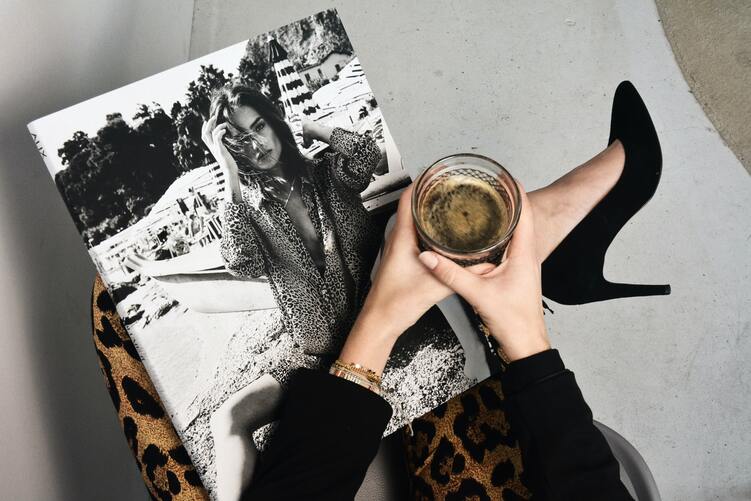 What is Chic Fashion Style?
Chic Fashion Style is a kind of fashion style that looks chic. Any outfit or fashion item that looks chic can be considered a chic fashion style.

Here are some points of Chic Fashion Style:
Chic requires stylishness. If something is not stylish, it's not chic.
Chic Fashion Style is similar to Sophisticated Style and Classy Style, but not necessarily equal.
Mostly, when an outfit or look is clean, minimal, classic, or even flawless, we can say it's a chic outfit or a chic look.
High-quality clothes or products are often considered chic items. But not necessarily has to be expensive. If something has good quality at an affordable price, that could be chic as well.
If you are confident, you will look much chicer.
After learning the basics of chic fashion style, I'm going to show you examples you can easily see in the real life.
Chic Color: Achromatic Color, Neutral Color, Dark Tone Color

Achromatic Color
It's very common to see achromatic colors (white, gray, black) in chic outfits. These colors are minimal and sophisticated without a doubt.

One of the easiest ways to create chic outfits is to wear all black, all white, or just black and white.

Neutral Color
Neutral colors (beige, khaki, brown, tan, nude, etc.) are classy colors. They are understated yet elegant.

Also, they are timelessly classic besides black and white, which means they are barely affected by the trend.

Because of that, neutral colors are quite popular with chic women.

Dark Tone Color
Dark tone colors like navy, hunter green, and burgundy usually make a mature and sophisticated impression on people.

They are nice colors to look professional at work or look sexy at cocktail parties. If you use these colors properly, you may be likely to be praised as a chic woman.
Chic Pattern: No Pattern, Stripe, Animal Print

No Pattern
I would say 80% of chic fashion style outfits consist of solid (no patterned) clothes and accessories.

If you don't know how to dress chic fashion style, start by wearing outfits without patterned clothes. Try a couple of times and you'll get better and better.

Stripe
Stripe is simple, cute, casual, and also good for business casual looks. And you know what? Striped tops are iconic French Chic fashion items.

It's always good to have a striped t-shirt (for casual occasions), a striped shirt or blouse (for formal occasions), and a striped sweater (for fall/winter seasons) in your wardrobe.

Animal Print
Wearing animal print is a stylish way to express your confidence. That's probably why animal-printed (leopard, zebra, python, etc.) clothes, shoes, bags, and jewelry are often worn by confident women.

Like I mentioned earlier, if you are confident, you will look much chicer.
Chic Fabric: Jersey, Mesh, Leather

Jersey
We don't need a fancy design top (like a ruffled top) to be chic. Instead, we can be chic with a simple jersey top or bodysuit. Pair it with jeans or wide-leg pants, you will look gorgeous.

Mesh
Wearing a different fabric is also an easy way to have a chic look. Mesh is sexy, mysterious, and alluring. Wearing mesh clothes is like saying you're confident about your body, your fashion, and yourself. It's a chic attitude, isn't it?

Leather
When it comes to chic fashion style, leather items are indispensable. Leather jacket, leather dress, leather pants, leather pencil skirt, leather boots… each one is a chic fashion item. And you can always start with the one that you like.
Chic Design: Cutout, Slit, Asymmetric

Cutout
Cutout clothes are more stylish than non-cutout clothes. For example, a black long sleeve turtle neck knit top might be a little bit boring. But if there is a cutout on it, it's not boring anymore. Instead, it became a very chic knit top.

Slit
Usually, non-stretchy pencil skirts and tight-fit midi/maxi dresses have slits. Slit not only lets people move comfortably but also makes the clothes sexier and chicer. It's such a great design, isn't it?

Asymmetric
Asymmetric clothes can catch people's eyes easily. Even if it's just a small part like one shoulder top or a dress whose one side is short and the other side is long, it's enough to be chic.
Examples of Chic Fashion Style Items
Chic Clothing: Blazer, Slacks, Pencil Skirt

Blazer
Blazers must be one of the chic women's favorites! You can pair it with jeans to make a casual look. You can also pair it with slacks or pencil skirts to have a formal and professional look. Either way, as long as you're wearing a blazer, you're already chic!

Slacks
Slacks have a clean and minimal look that perfectly matches with shirts, blouses, blazers, heels, and loafers. It is the item that often appears in chic outfits.

Pencil Skirt
Pencil skirts are very iconic chic fashion style items. They are definitely chicer than flared skirts and other types of skirts because the silhouette of pencil skirts is more sophisticated.
Chic Accessories: Hoop Earrings, Belt, Clutch Bag

Hoop Earrings
Hoop earrings have been fashionable jewelry for decades. If you are a fashion lover, you need a pair of hoop earrings in your jewelry box!

Here is the tip, choose mid-size or small-size hoop earrings instead of a super big ones. These sizes are much chicer.

Belt
Sometimes adding a belt to your outfit can look really different. It's like a magic accessory that makes your outfit perfect. It's good to have a classic belt in your wardrobe in case you need it.

Clutch Bag
A bag with a strap or handle is pretty common. Clutch bags are special because they don't have a strap or handle. Carrying an unusual bag is also another way to be chic.
Chic Shoes: Pointed Toe Heels, Ankle Boots, Loafers

Pointed Toe Heels
Chic women always have a pair of pointed-toe heels in their wardrobes.

If you want to look more stylish, sophisticated, and sexier, wear a pair of pointed-toe heels instead of a pair of round-toe heels.

Ankle Boots
Ankle boots are good to wear all year round but what I love to do is wear different ankle boots every fall and winter. That's how I stay chic in the cold weather.

Loafers
Loafers match really well with slacks. It could look a little bit mannish but if you don't mind, it's a nice chic outfit to try.
Where to Buy Chic Fashion Style Items?

Mango
Mango's products are really suitable for city women. Whether you're looking for work wear, cocktail dresses, daily clothes, or edgy heels, you definitely can find chic items at Mango.

& Other Stories
& Other Stories kind of has French Chic vibes since some of their products are designed in Paris.

I would say their clothes are relatively feminine. And I recommend checking out their shoes, bags, and jewelry if you are looking for chic accessories.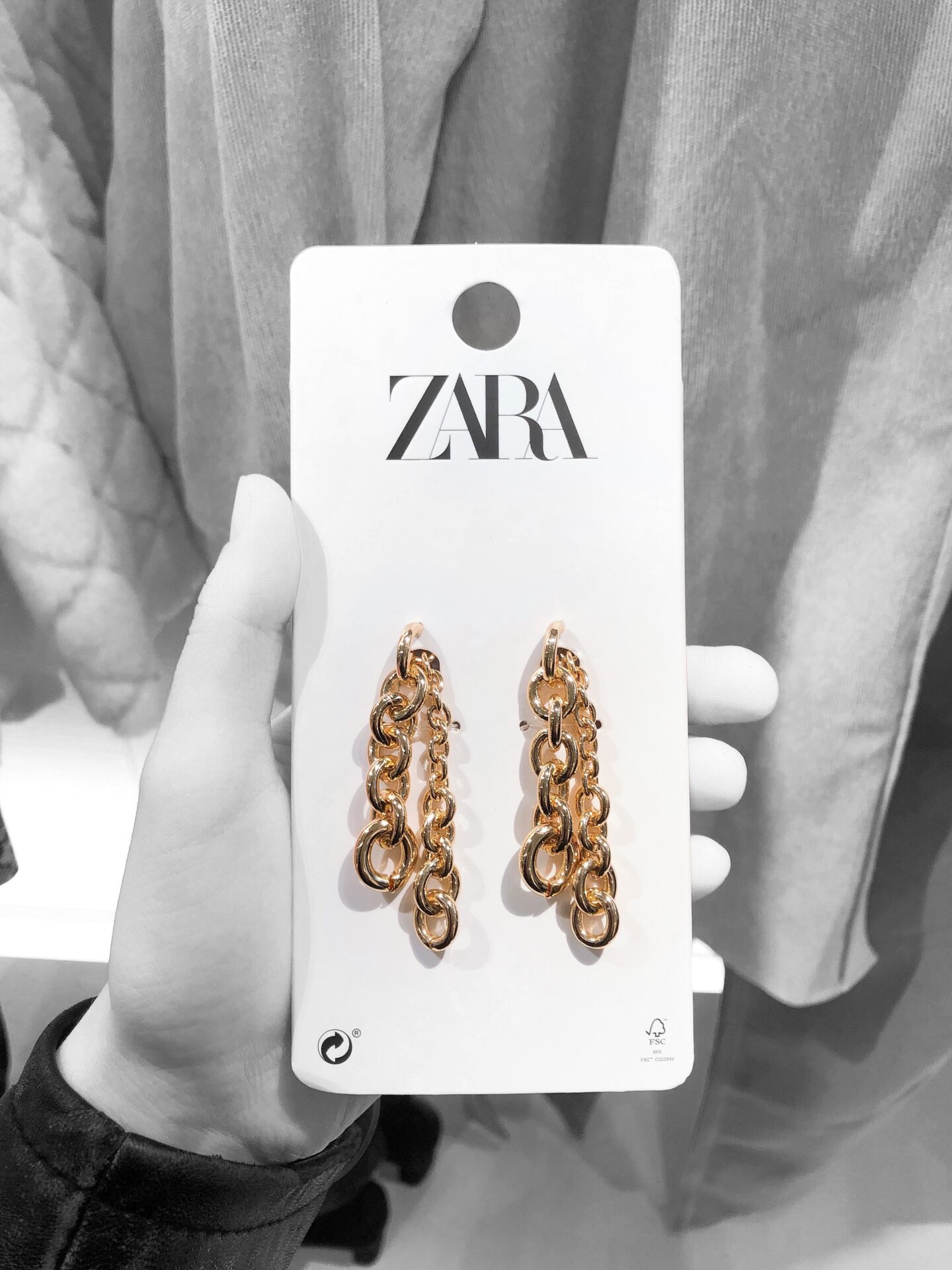 ZARA
ZARA is like the queen of global SPA fashion brands or fast fashion brands.

Among all the SPA fashion brands and fast fashion brands, I can confidently say that the design of ZARA's products is much chicer than the ones from other brands.

Even if you don't buy anything from ZARA, it's always fun to look around at ZARA's offline stores!
---
Those are the iconic chic fashion style items and my favorite chic fashion brands. Hope you get to know more about what is chic fashion style from this post.

If you want to learn more about different fashion styles, you can check out the posts below. If you want to know more about fashion tips, outfits, fashion items, fashion brands, etc, feel free to look around or visit my blog once in a while.