Disclosure: This post contains sponsored content/links and affiliate links. If you click on the affiliate link and purchase the item, I will receive an affiliate commission(No Additional Charge to You). The commission I earn will be used for creating great content in this blog and thank you for your support. / The content in this post consists of my original thought, what I learned from school, and information searched online. Feel free to correct me if any part of the content is wrong. Thank you!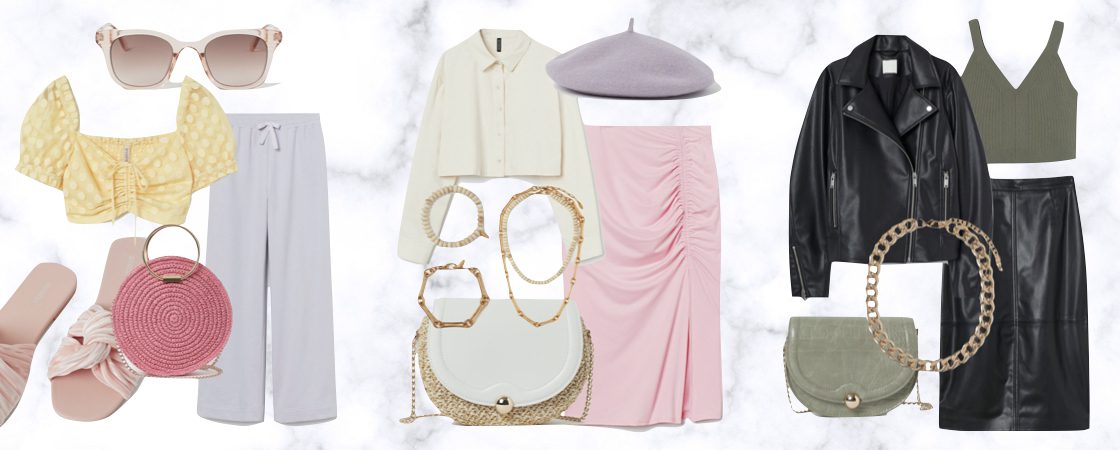 I believe most people are familiar with Fashion and Classic (If you're not, this post can also help you).

But what about Fad? Have you ever heard that in your daily life? Well, I guess you are reading this post because you want to know what it is, right?

My job is to help you understand Fad, Fashion, Classic, and the difference between them. In addition, I will let you know what kind of items are Fad, Fashion, and Classic items with examples.
Before I explain what are Fad, Fashion, and Classic, I would like to say there will be A LOT OF examples that stand for each one in this post.

Each example is selected from thousands of real products. It doesn't mean that what is not mentioned in this post is not Fad, Fashion, or Classic item.

Besides, there is no absolute about them because everything is changing in the fashion industry. A Fad item NOW could be a Fashion or Classic item in the FUTURE. On the other hand, a Fashion item NOW could be a Fad item if we recall it a few years later.

Please keep it in mind while reading this post, thanks!
What is Fad?
Fad is a style, activity, or interest that is very popular for a short period of time.

Here are some points of Fad:
Fad is very NEW in the fashion world. As time goes on, it could become Fashion or Classic if it's still popular at the time.
It attracts people's attention quickly. If you see a lot of people wearing the same item recently, you will immediately know that is a trend.
It could be forgotten easily because it only goes viral for a short time.
Fad items that have these characteristics compared with fashion and classic items are usually rare and extreme. So Fad is mostly followed by certain groups such as hipsters.
Fad Color: Pastel Color, Neon, Metallic, Transparent
As far as I know, Pastel, Neon, Metallic, and Transparent colors are the hottest colors between the 2010s-2020s.

We can say they are Fashion colors because they have been trending for a couple of years. But compared to the colors I wanna talk about in Fashion Color and Classic Color paragraph, I think they are more like the Fad colors.

Wearing these colors can attract people's attention or stand out in the crowd for sure. It's an easy way to highlight your outfit.




Fad Pattern: Bohemian Style, Tie-dye, Camouflage
Unlike the Classic Patterns which are simple and regular, the Fad Patterns I wanna talk about: Bohemian Style (aka Boho Style), Tie-dye, and Camouflage (aka Camo) are more like irregular patterns.

In my opinion: The more regular the pattern is, the more possibly the classic pattern it is. The more irregular the pattern is, the more it tends to be the Fad pattern. (I know it is not 100% correct because there is always an exception.)

By the way, the Bohemian Style is inspired by the Hippie Culture and the Hippie/Bohemian Style was the 60s-70s fashion.



Fad Fabric: Mesh, Velvet, French Terry
You may have seen some girls wearing a see-through mesh top with underwear or camisole inside. We can say the way they wear is a kind of Fad Fashion.
Velvet could be a Fad fabric or Classic fabric depending on how we define it. It was a luxury fabric because it was used by the nobility in the past. If you want a noble look for a party or social occasion, you can wear a velvet dress. A casual velvet top or pants can make you look like a hipster.
French Terry is mostly used for making hoodies, sweatsuits, or joggers because of its comfort. A lot of people wear sweatsuits during COVID-19 and it became a Fad/Fashion.


Fad Item: Animal Patterned Shirt, Tie-dye Jeans, Tennis Skirt
I remember when I was on the campus of my university, I saw a lot of girls wearing tennis skirts.

At that time, I was like "Wow, it's so cute! I wanna get one!" A few months later, I changed my mind because I saw too many tennis skirts and I got tired of them.

I think this is a good example of Fad Fashion. Sometimes I feel the same for Animal Patterned Shirt and Tie-dye Jeans (or Acid-wash jeans). Do you have an experience like that?



What is Fashion?
Fashion is a style that is popular at a particular time. It is the thing between Fad and Classic. Let's make it simple, think about what was popular for at least half a year but is not popular anymore. Or what is the latest product that is trending now? The Answers are likely to be Fashion. Let me give you a few tips:
Fashion (and Fad) can be easily influenced by celebrities or influencers. Once they wear a new fashion item, the followers copy the style just to be like their role models. That's why those who have the power to influence the fashion trend play decisive roles in the fashion industry.
A lot of fashion items are variations of classic items. For example, a solid White Shirt is a classic item without a doubt. But you can see Letter Print White Shirt from time to time. As you can tell, Letter Print White Shirt is a fashion item as a variation of a classic item.

Fashion Color: Ivory, Beige, Brown, Khaki, Navy
If the Achromatic Colors(Black, Gray, White) are the classic colors, then I could say Ivory (or Cream), Beige, Brown(Camel, Caramel), Khaki, and Navy are the most popular fashion colors.

What's interesting is that these fashion colors are mostly from nature (You can tell from the name of the colors). They are the colors that people are familiar with, so they are widely accepted.

On the other hand, the Fad colors I mentioned above are more like artificial colors. People like Fad colors because they are NEW and RARE.

Fashion Pattern: Printed T-shirt, Animal Print, Floral Print
The printed T-shirt is one of the best sellers in the fashion industry. The reason why Printed T-shirt is so popular is that it is casual, affordable and it can have thousands of variations.

A graphic printed T-shirt could be an Art. A letter-printed T-shirt could be one of a brand's goods (like my favorite Coca-cola T-shirt). And people love to support the art or the brand they like, right?

Also, T-shirt is the simplest and most basic fashion item for you to wear daily. If you want to be more creative with your outfits or have a lot of design ideas, you can design your one-of-a-kind t-shirt through customtshirts us. Whether it is letters or pattern elements, you can integrate them to match your favorite style.
Some people like Animal Print, and some people don't. If you are neutral, I think it's good to give it a try since it is a fashion pattern.

Despite Animal Print has an impression of Wild & Sexy, if you are a shy girl but also wanna try, my suggestion is to wear a faded animal print.

It's really not hard to see floral print clothes on the street, especially floral print dresses.

I think every girl or woman better has at least one floral print dress. Because you can wear it on almost every occasion.

Oh, if you are just gonna get one floral dress, it's better to get a quality one (That's how I decide what to buy). To see more floral print dresses, you can check out this blog post.

Fashion Fabric: Corduroy, Jersey, Chiffon
Corduroy is a quite common material in Fall/Winter fashion because it can keep people warm. In addition, it is one of the most recognizable fabrics because of its unique look. Some people are fans of corduroy, including me.

Jersey is a kind of knit fabric, a lot of clothes made of jersey fit the body. So the girls who feel good about their bodies like to wear jersey tops, bottoms, or (bodycon) dresses. I think that's one of the reasons that Jersey clothes are so popular.

Chiffon is a very thin and light fabric that is perfect to wear in summer. If you wanna look elegant and feminine, Chiffon (or Lace) clothes will be the best choice for you.

Fashion Item: Crop Top, Skinny Jeans, Squared Toe Sandals
Crop Top and Skinny Jeans were very HOT at a particular time in the past and they are still popular now. As for Squared Toe Sandals, if you are following the latest fashion trend, you might already know that it is an IT ITEM around 2020.


What is Classic?
Do you know why Steve Jobs always wore the same Black Turtleneck Top and Jeans, Mark Zuckerberg always wear the same Gray T-shirt and nobody really judges their fashion?

People don't think what they wear is ugly, people just discuss "Why they wear the same clothes". That's because what they wear are the classics.

Classic is having a simple, traditional style that is always fashionable. It is the most unchangeable thing in this changeable fashion world. Once it becomes popular, it's gonna be popular forever. So having the classic items is an investment that never fails.

A nice classic item is like a best friend that will company you for decades. The amazing thing is you will still look good when you wear it after decades.
Classic Color: Black, Gray, White (Achromatic Colors)
It is not hard to believe that Achromatic Colors are the classic colors. Because we usually call Black and White Movies the Classics. In the fashion world, Black and White T-shirts are the classics of the classics. They match EVERY fashion item, you don't even need to think about your ootd seriously. That's why they are the MUST-HAVE items!

Classic Pattern: Plain, Polka Dot, Stripe, Check
In general, Classic Patterns have the characteristic of simplicity and regularity. Most of them consist of the basic motifs: Dot, Line, and Multiple Lines. Clothes with these classic patterns mostly represent Minimalism.



Classic Fabric: Denim, Leather, Silk/Satin, Lace
Denim is a sturdy cotton fabric that has a long history. Because of its durableness, denim became the workers' daily workwear.

In the 1930s, denim was widely known by the public because of the Hollywood cowboy movies. Since then, denim became one of the most popular and classic fabrics in the fashion industry.

The reason why denim can be accepted by the public is that it is durable, affordable, casual, and mostly can match all clothing.

We can see lots of products made of denim. Among them, the most classic ones would be Jeans, Denim (Mini) Skirts, and Denim Jackets.

Do you guys know that the luxury fashion brands Hermès and Louis Vuitton are known for their leather goods?

Leather has a longer history than Denim, even now we can see leather goods everywhere. So it is definitely a classic fabric (or material).

Black Leather Jacket (aka Biker Jacket) is one of my favorite Classic Fashion Items. You can check out my look with the Biker Jacket: Look 1, Look 2, Look 3.

Silk and Satin are glossy fabrics that give people a high-class impression.

Silk is one of the most luxurious fabrics because the fiber is from the silkworm.

On the other hand, Satin is less pricey because the fiber could be natural fiber or artificial fiber. Plus, clothes made of artificial fiber are usually easier to care for.

If you think silk clothing is pricey, you always have another option. (Click HERE to see my favorite silky skirt.)

We often see Lace on wedding dresses, lingeries, or underwear. The interesting thing about Lace is that it has two opposite features.

White Lace usually has an image of pure, innocent, and harmless. On the contrary, Black Lace is mysterious and sexy. Kind of like an Angel and a Devil.

So having both colors can help you change your style as you want, and that's what I love to do.

Classic Item: Trench Coat, Blazer, White Shirt, Pencil Skirt
It is said that Trench Coat was first designed by the founder of Burberry for military use during the First World War. After a century, it is still a classic fashion item beloved by the public.

The great thing about Blazers is that both males and females can wear that. A blazer is like a posture corrector because it fits your body. Not only does it look professional but also it looks fashionable, and it builds your confidence for sure.

A White Shirt is a MUST-HAVE item just like the Black and White T-shirt which I mentioned above. But the White Shirt is more formal and classier than casual T-shirts. If you don't want to look TOO formal, you can match a white shirt with other casual items such as Jeans or Shorts.

Pencil Skirt is one of my favorite items. The reason why I put the leather pencil skirt here is that I think it can match the Black Leather Jacket perfectly! It's gonna look chic and sexy. (See the collage below!)

Easy Way to Tell Which is Which: Comparing Fad, Fashion, and Classic
I hope all the examples above are helpful. But if you are still confused, don't worry, let's look at the table below and I will tell you how to tell which is which easily.
Is it popular? If it's not popular, it's none of them. (Popular means being accepted by a lot of people.)
How long it has been popular? A few months, half a year~10 years, or decades?
Who mainly wears or uses the item? Hipster, Fashionista, or the Public?
If you can answer all these questions, you will probably know which it is! Congrats!
Outfit Ideas: Fad x Fashion x Classic
Wearing Classic items is safe but if you wear them from head to toe, it's gonna look a little bit boring. If you only wear Fad items, it might look ugly. If you wear all the fashion items that are trending at the moment, then people will think you are a person who only follows the trend and has not your own style.

My Ultimate Tip to wear outfits that NEVER FAIL is to mix & match Fad, Fashion, and Classic items. At the end of this post, I wanna give you some outfit ideas. Hope these can give you the inspiration!
Accessory Ideas
After you've considered earrings, necklaces, and bracelets to complement your outfit, try thinking about custom enamel pins, too. Depending on the color and style of the garment, having the right pins can make your outfit look more interesting.

For example, when you choose to wear a sleeveless dress to the beach, wear custom pins with natural elements, all of which can be found at EnamelPins.com. Such as sunshine, sea waves, etc., can be worn on the straps of your dress, which will make you look livelier and lovelier.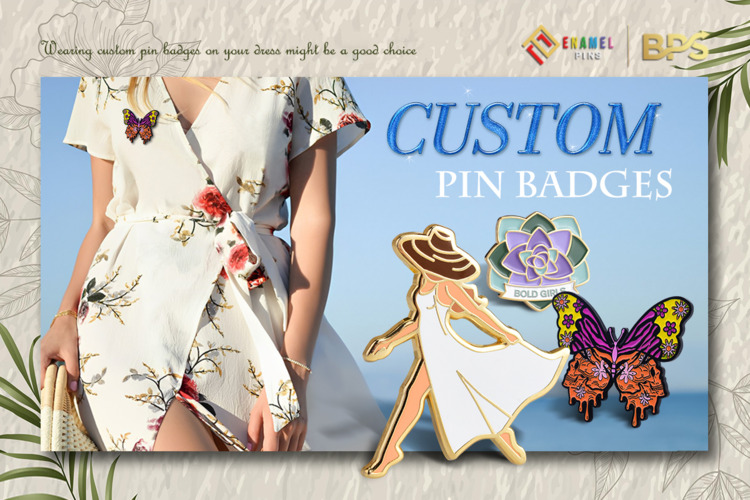 Hats are also one of the essential fashion items. Custom hats like beanies, fisherman hats, baseball caps, and other hats can be designed and customized according to your clothing style and liking.