Disclosure: Some of the links in this post are affiliate links. This means if you click on the link and purchase the item, I will receive an affiliate commission. The commission I earn will be used for creating great content in this blog and thank you for your support.♥️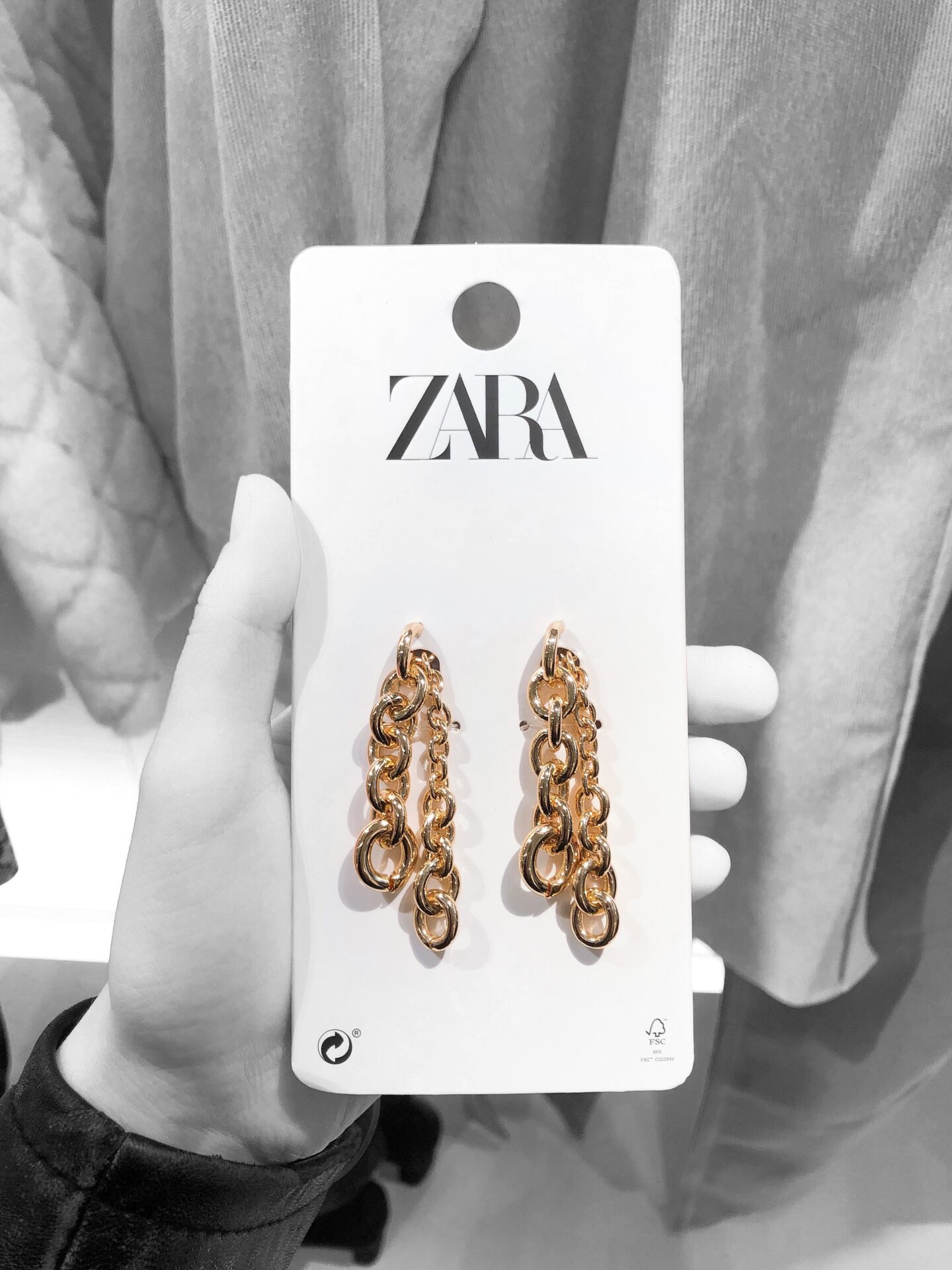 I took a fancy to these ZARA pierced earrings. But the thing is, my ears are not pierced. How can I wear these earrings? Fortunately, I know how to make clip-on earrings for myself. So I thought I should Convert these Pierced Earrings to Clip ons. In this post, I am going to show you how I did it. There is also Tutorial Video and it includes everything you need to know, feel free to skip to the video if you want. 🤓
Tools & Materials to Convert Earrings to Clip ons
Let's see what we need to prepare before we start!
Pierced Earrings which you want to convert
Jump Ring Opener x 1
Clip-on Earring Converter x 2
Jump Ring x 2 (Size depends on your earrings. In my case, I used 0.8 x 4.5mm)
Tips: Make sure the color of the materials(Clip-on Earring Converter & Jump Ring) matches the color of your Pierced Earrings! If your Pierced Earrings are Gold, get the Gold materials. If your Pierced Earrings are Silver, get the Silver materials. Also, these Tools & Materials might be helpful for you guys. 😬

How to Convert ZARA Pierced Earrings to Clip ons?
Follow the steps below, you will get what you want. Don't worry, I attached the Tutorial Video. It will be easier to do it while watching the video(This is my first ever Tutorial Video in English, I tried my best to explain but I am not a native English speaker so please don't judge my broken English🥺).
Put on the Jump Ring Opener, use Mini Long Nose Pliers to pick a Jump Ring up, put it into the gap of the Jump Ring Opener, and open the Jump Ring by twisting it.
Use the opened Jump Ring to connect one of the Pierced Earrings and a Clip-on Earring Converter(make sure the direction is right).
After connecting them, put the Jump Ring into the gap of the Jump Ring Opener again, close the Jump Ring by twisting it.
One side of your earrings is DONE! Repeat the steps above to convert the other side and FINISHED!
Let's See How They Look!
How was the Tutorial? If you are a beginner in accessories making, it might be a little bit confusing but it will get easier if you keep practicing. These are my finished Clip-on Earrings✨ and I love them.💕 Remember that you can always make a pair for yourself!