Disclosure: Some of the links in this post are affiliate links. This means if you click on the link and purchase the item, I will receive an affiliate commission(No Additional Charge to You). The commission I earn will be used for creating great content in this blog and thank you for your support.
How to look sexy? This is a mysterious question that all the women want to know.

I'm so glad you are here because I am about to tell you how to look sexy in an easy way!

I am not going to tell you the tips that will be out of date in the future. Instead, I will ONLY tell you evergreen tips that can make you look sexy forever.

In this post, you will see the tips that make guys can't resist you. Plus, extra information that makes you look even sexier.

Alright, let's get started!
How to Look Sexy Easily?
1. Be A Confident And Attractive Woman
Sexy means Sexually Attractive. To be sexy, you have to make your character and appearance very attractive. And your character is more important than any other thing.

If you have an attractive character, no matter what you wear, you will look sexy. If your character is not that attractive, everything is gonna be in vain. Because people may be attracted by your appearance at the beginning, later they will realize you are not the person they wanna hang out with.

So how to make your character attractive?

Confidence is the most important characteristic you need to have if you want to be sexy.

Let me tell you a secret, a confident woman not only sexually attracts men but also attracts other women. Plus, life will get much easier if you are confident.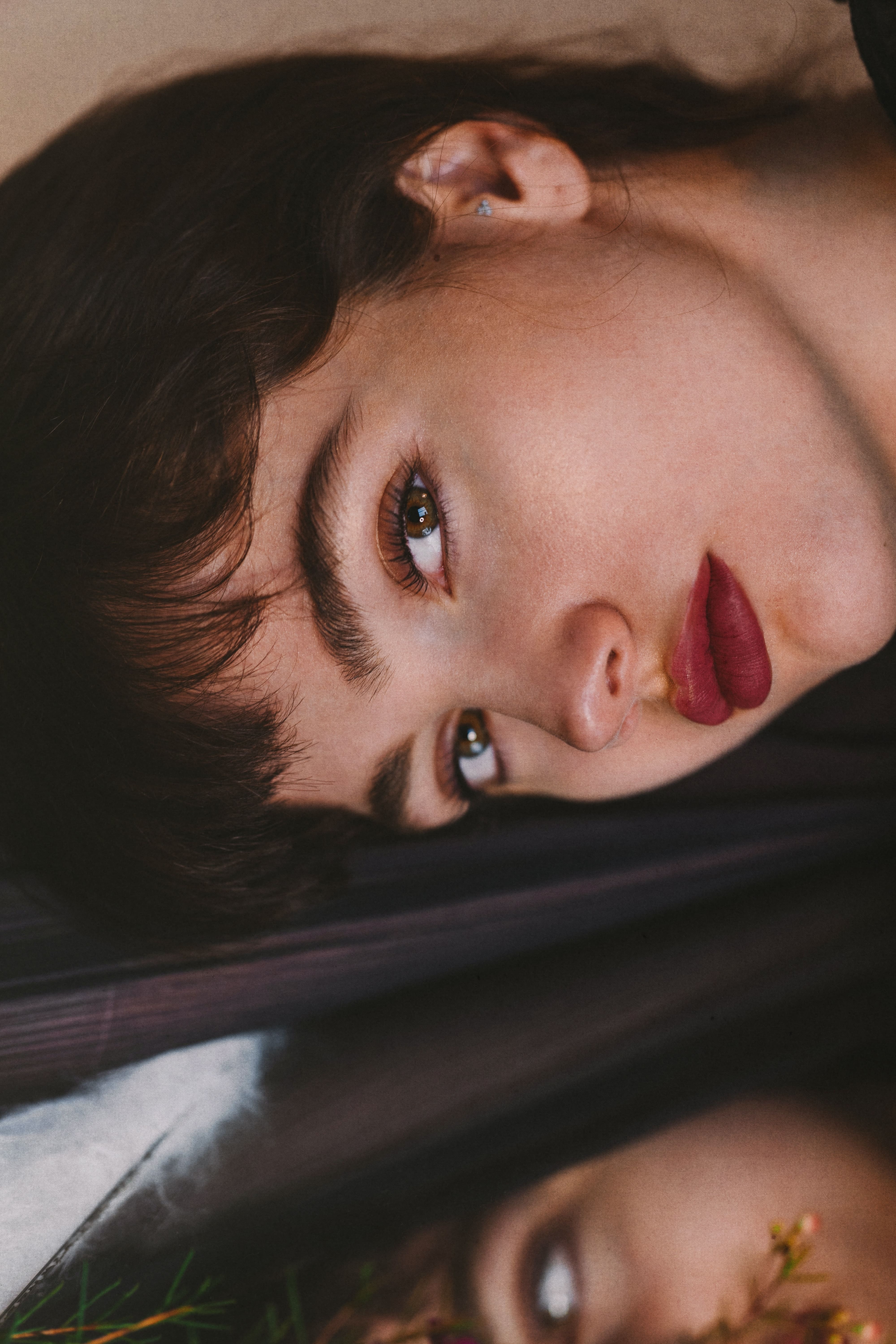 Ok…then how to be confident?
Love Yourself
Be Yourself
Believe in Yourself
That's it. By doing these, you will automatically be confident, and then you will be sexy naturally.

In addition, there are other characteristics that will make you attractive:
Brave & Bold
Independent
Positive
Passionate
2. Put On Red Lipstick
To be honest, I am not good at makeup. But I know red is the sexiest color to put on women's lips. That's why I ALWAYS put on red lipstick.

Let me tell you a REAL story. One day I went to Sephora and I tested HUDA BEAUTY's red lipstick. (The color was Boy Collecter.) Later on that day, TWO strange men hit on me separately. Can you believe it!?

I believe that's the power of red lipstick. I'm kinda sad that the same exact color is no longer available on the official site or Sephora. But I found HUDA BEAUTY's new red lipstick that is super pretty. Even I wanna get one!
Color: Miss America – universal red
3. Wear Sexy Colors or Dark Colors
The reason why I know red is the sexiest color to put on women's lips is that red is the sexiest color and it's scientifically proven.

Red has a best friend and her name is Black. They are the Sexiest Colors Combination in the world. As long as you wear red and black in one outfit, you will look sexier than others without a doubt.

I know sometimes you don't wanna wear red and black. But you still wanna look sexy. Then I recommend you to wear dark colors such as charcoal gray, navy, dark brown, hunter green, wine, etc.

Dark colors will make you look more mature and sexy. For example, burgundy (darker red) is sexier than regular red. (That's why burgundy is my favorite color!)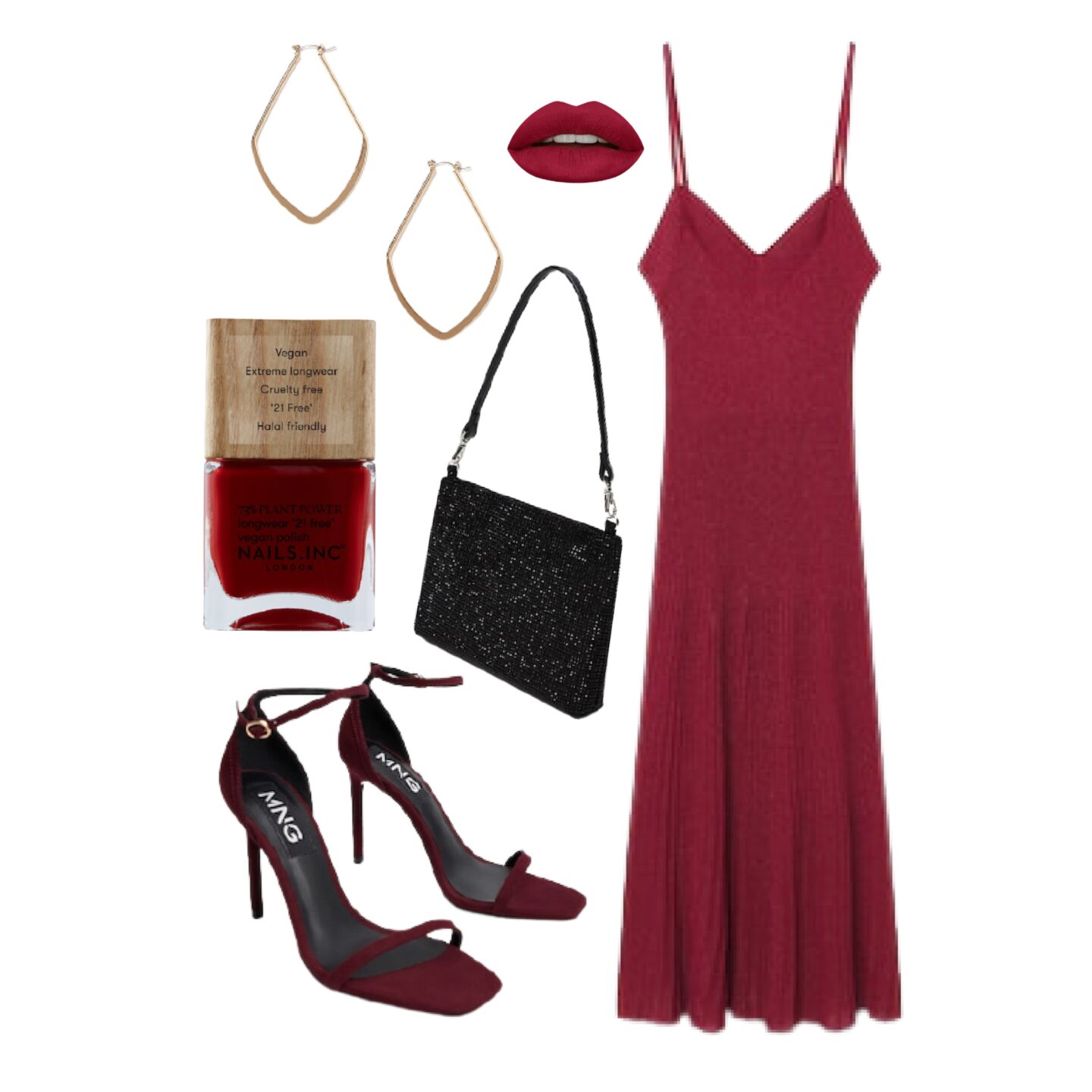 4. Wear Fitted Clothes

I believe women are one of the most beautiful creatures in the world. And there is nothing wrong with taking advantage of our bodies.

Don't get me wrong. I don't want you to show your precious body. I want you to show your beautiful body line to look sexy, classy, and even elegant.

It's a trick. The more you cover, the sexier you are. Let me tell you how it works.

Remember when you were a kid, your parents told you don't do something bad or dangerous? But all the kids just can't help but do the things that their parents told them not to do!

Another example, if I tell you I have a huge secret that I haven't told anybody, won't you want to know it?

It's kind of the same: The more you hide, the more people want to know who you are.

All you need to do is wear fitted clothes that cover your body and accentuate your body line. Here are some fitted clothes examples that you can wear:
5. Show Just A Little Bit Of Skin
It's true that showing your body or skin can make you look sexy. But if you reveal too much, that is literally TOO MUCH, which means you may look sleazy and less attractive.

I know that's not what you want. And that's why I'm here to tell you how to look sexy classily, elegantly, and stylishly: Show Just A Little Bit Of Skin.
A truly sexy woman knows that she doesn't need to show her body or skin on purpose. Because she is already sexy enough by her character.

Showing a little bit of skin is like being a confident sexy woman and telling people "I don't need to show my body to anybody. I just wear what I want to wear." And that is REALLY attractive.

For example, if you wear a cutout top, it not only makes you more stylish than women who wear regular tops but also makes men wanna see you more.

These are the clothes that show a little bit of skin and meanwhile make you sexy and stylish: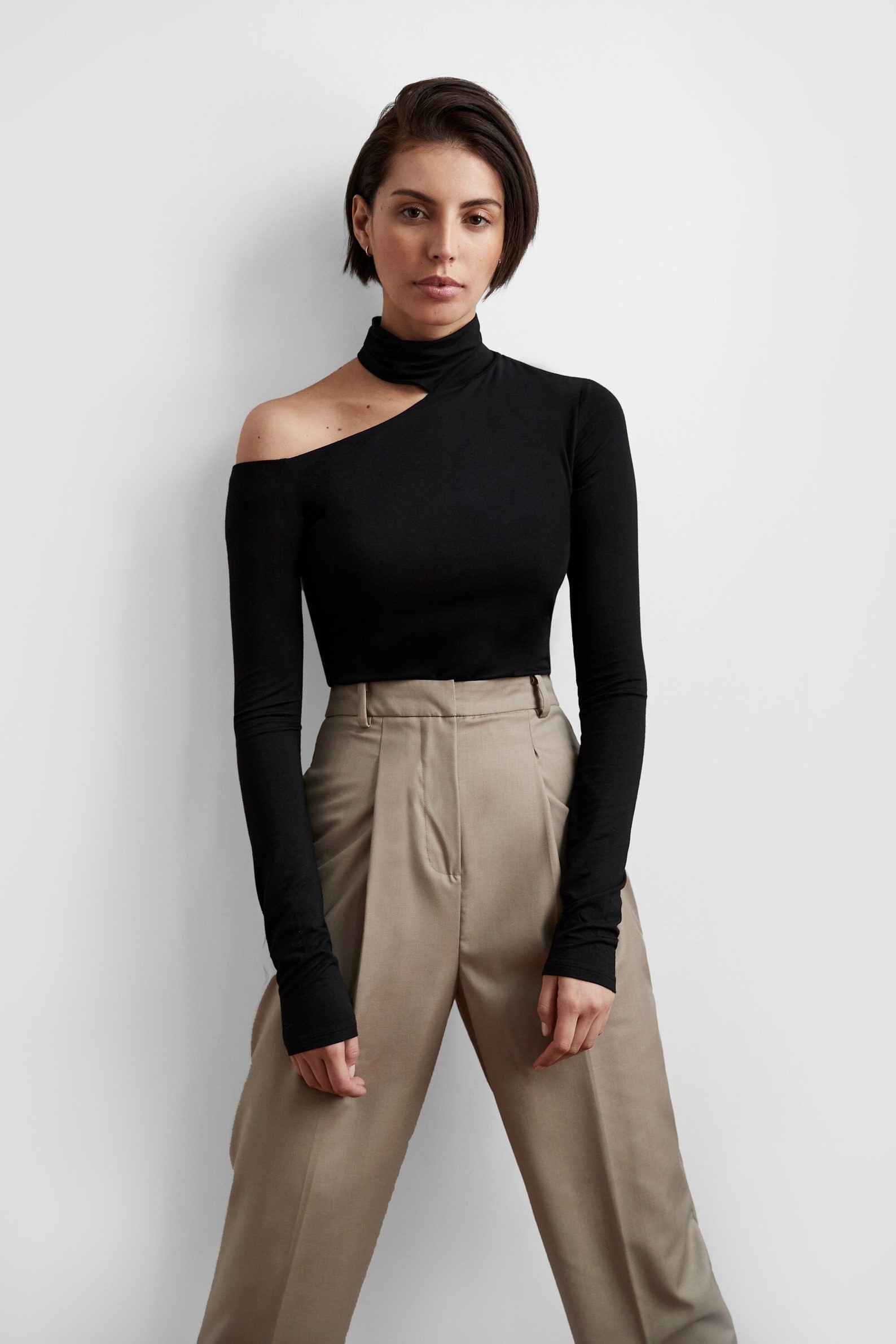 6. Wear Sexy Heels
To be a sexy woman, heels are essential. That's why I wrote a post about sexy heels: 10 Flawless Sexy Heels that Attract the Guy You Like. (You can click the post if you wanna know more.)
I recommend all the heels in that post, but if I have to pick one, I would say Stiletto Heels are the ones that every woman needs to have because they never fail and never go out of style.

It doesn't matter what kind of stiletto heels you wear. You can wear black stilettos, burgundy pointed toe stiletto pumps, stiletto sandals, or stiletto booties.

As long as you wear a pair of stiletto heels (or other sexy heels), you will be more confident and make people can't take their eyes off you.
7. Be Natural And Don't Try Too Hard
Being sexy has to be natural and you have to create your own sexiness. Otherwise, it will backfire on you.

If you try too hard and you're acting like another person, people can tell you are doing something that is not yours and it just looks awkward and undesirable.

Of course, if you are a woman who barely puts on red lipstick, wears fitted clothes or sexy heels, it could take a little bit of time to look sexy naturally. And it could be a little awkward in the beginning as well.

All I want to say is BE YOU. Find the most comfortable way to express your sexiness. If you truly want to look sexy, you will enjoy the process while you are changing.
8. How To Be A Sexy Woman Without Showing Body or Skin?
To be a sexy woman, you don't necessarily have to show your body or skin. All you need to do is be sexually attractive, in other words, be a one-of-a-kind woman that men want to get to know you more and want to stay with you. Here are some tips I wanna share with you and by doing so, I believe men will be obsessed with you!
Being Real is Sexy (People can tell when you fake it and faking is not cool at all).
Being Chic is Sexy (Live your life, have your own style).
Being Brave is Sexy (Don't think too much, just do it).
Being Clever is Sexy (Never stop learning and investing).
Being Lovely is Sexy (Start dressing up and make yourself feel good).
Being Classy is Sexy (Having a good taste in fashion is important).
Being Elegant is Sexy (Be a person of culture).
Being Positive is Sexy (Stay away from negative people).
Being Confident is Sexy (Don't care about what others think and just be yourself).
Being Passionate is Sexy (Find something you are crazy about and make it your specialty).
Being Mysterious is Sexy (Make people curious about you, let them know you still have a lot to show).
Being Sophisticated is Sexy (Get some experiences and learn from the mistakes).
By the way, you don't need to have all the characteristics above, one or two is good enough.
Those are my best tips for how to look sexy. By following those tips, I guarantee that you will be way more attractive than before. The key is will you follow or not.

Leave a comment and let me know which tip is your favorite and why you like it. I will be so happy to hear it! Also, I will appreciate you so much if you share with me other sexy tips that are not in this post.